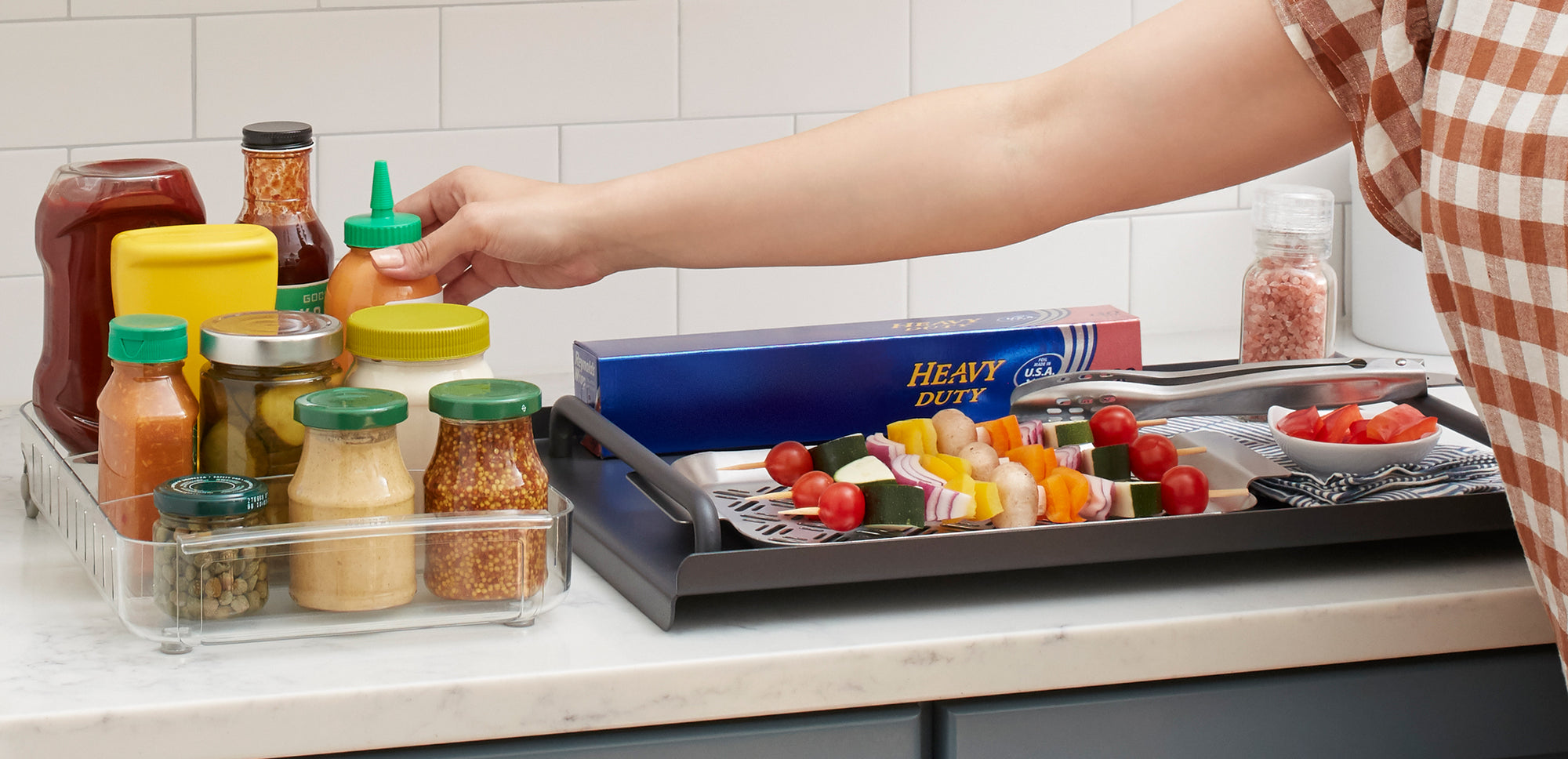 Effortless organisers to create your happy space
In Stock & NZ Wide Shipping
We'll take YouCopia over utopia any day.
A home isn't supposed to be perfect—it should be happy, comfortable and lived in. So we create practical organisers that set up quickly, easily and without installation. When everything is in its place, you can ride the good vibes that come from a clean, organised home.
Tidy up for (head)space.
We want to help you get organized so home can be a place of well-being and purpose. We make practical products that solve real problems and create less friction in the busyness of daily life.
★★★★★

The YouCopia spicestack spice bottle organizer is so amazing! It fits perfectly on our pantry shelf . Can hold 24 large spice bottles or 48 small ones. I keep all my baking spices on it and it's much more organized then just leaving them on a shelf. Love that it comes with 100 drawer labels.

Best organizer ever!
★★★★★

Great solution to organize craft supplies. I love that the two tier heights are adjustable and that the upper tray compartments are removable making it easy to take supplies to my craft table.

Perfect for my cabinet
★★★★★

This really is exactly what I was hoping for. It fits a lot more than you expect it will. It spins very smoothly and appears to be well made out of strong material. I had a little trouble pulling it open to the tallest setting. I had to use little tongs to grasp it. That did work.I'm very pleased with this purchase.

Removable bins
★★★★★

Finally! I have found the perfect solution for a high pantry shelf!! This turntable is divided into four removable sections; each with its own aperture for my fingers. It is very EASY to remove and replace just one section at a time. This is a very thoughtful invention that eliminates the problem of pulling stuff down on my head. God knows THAT has happened more times than I can count...

PERFECT Pantry Solution!!
★★★★★

Love this product. I was able to place my all my bakeware and cutting boards.I tried to use this with my pans but it didn't work well.

Awesome!
Make it unique or not at all.
We strive to create unique, long-lasting storage and organization products. If what we design isn't remarkably different—and if it doesn't give you that YouCopia feeling—we simply won't make it.